Warehouse redevelopment near downtown lures two more tenants
Updated: Feb 26, 2020
From Columbus Business First


BY TRISTAN NAVERA
A former Lazarus warehouse, the 200,000-square-foot Audubon Park Office Center is being repositioned for office and industrial users near downtown.
One of the largest industrial properties near downtown has continued its revival with two new tenants and a garage.
E.V. Bishoff Co. has continued to rehabilitate the 200,000-square-foot former Lazarus warehouse building at 371 Maier Place, within the Audubon Park Metro Park just west of the Brewery District. Termed the Audubon Park Office Center building, it has now attracted two new names, the company said. 
Path Robotics, a company looking to develop automation products, and New Albany-based furnishings and interior design company Bungalow Homes have each signed 10,000-square-foot leases in the building, the company stated said.
And the developer took about 50,000 square feet of space inside the building to convert it to a 150-space climate controlled indoor parking garage where it will charge $100 a month.
"In addition to servicing the needs of office clients, the garage offers parking  for downtown, German Village and Brewery District residents to park any additional cars they own," David Bishoff, president of E.V. Bishoff Company, said in a statement. "The garage also offers state, federal and local government entities as well as large downtown corporations a place to store their vehicle fleets at a discounted rate."
The new tenants join WillowWorks, an early-stage investment company launched by Mount Sterling, Ohio-based prosthetics manufacturer WillowWood to support emerging technology and startups especially in medical devices and other kinds of sensors. 
The development overall has been positioned as an unusual office and lab hybrid component for downtown, for innovative companies to take small floor plates. E.V. Bischoff spent several million dollars renovating the building starting in late 2016 to convert it into an office building with an industrial feel and 20-foot-high ceilings.
Next year, it plans to begin renovating the remaining 100,000 square feet in the building.
E.V. Bischoff bought the property from Lazarus in 1990, and the site had been a distribution hub for the Atlantic and Pacific Tea Company in the years before that.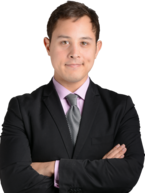 Tristan NaveraStaff reporterColumbus Business First